Welcome to Little Lops!
We are a small, family run rabbitry of about 35 holes. We specialize in Holland Lops, American Fuzzy lops, and do Californian rabbits on the side.I will be adding English Lops VERY soon. :) We raise these for show, and meat. I am a proud member of FFA, 4-H, ARBA and TRBA. Please feel free to hop around my site!
Powered by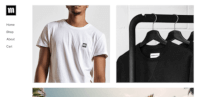 Create your own unique website with customizable templates.